A Page of Verse
These verses are dedicated to the memory of Henry Rose who composed them. He died in 2003 aged 70. A beloved cousin, he was a lifelong invalid who bore his affliction with courage and humour and was an inspiration to all who knew him.

(Joe Sinclair)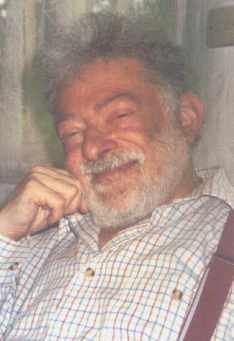 ---
Seventy summers make
a lifetime's harvest.
---
Query
Where are my words?
Have I left them in a book somewhere-
notes only
on a spare piece of paper,
the blank side of an envelope,
a concert programme,
or a chemist's receipt?
On a trimming of gummed paper,
or a letter unposted for too long?
Perhaps they are in a dictionary,
a Thesaurus
or a chronology of world history?
Perhaps I spoke them too soon,
or rubbed them from the blackboard,
or hooked them to the slipstream
passing the window of my car?
No one would have taken them for their own use,
or transmitted them urgently to a distant aeon -
yet I cannot find them.
I address this question to them:
will you ever return?
.
---
The Moment
When the ploughland glistens,
when the furrows turn in upon themselves,
billowing and furling from below,
drawn into their depth by gravity alone,
before the harrow re-slices the loaved lands,
before they crumble under the roller's mass -
precisely then,
when the soil alone blankets the field,
hemmed by ditch and headland and the cropped hedge -
before the naked stones are hidden again,
then,
the earth is its own,
alone in its self-possession,
waiting,
empty,
still . . .
then is the fulcrum of the year,
the balance of the whole of time.
---
To one distant
Though oceans away
at the crossways of your heart
far meets near.
---