Peace of Mind is a Piece of Cake by Michael Mallows and Joe Sinclair was published by Crown Publishing in 1998. It has a cover price of £8.99 and is being offered at £7.50 inclusive of post and packing.<![if !supportEmptyParas]> <![endif]>
It is a book that addresses the pressures of life today and offers tips and techniques for immediate and long term relief of negative stress and its potential damage.
<![if !supportEmptyParas]> <![endif]>
Joe Sinclair's only published novel, The Torturous Scheme is a rite of passage covering the adventures and escapades of John Graham between the austerity of World War II and the excitement of the permissive sixties. It was published in 2000. Joe Sinclair's thirty years in the world of transport and commerce bring verisimilitude and authenticity to this book which focuses on the dilemma of its central character as he tries to equate the ethical code of conduct he applies to his business life with the lack of ethics that marks his personal relationships.<![if !supportEmptyParas]> <![endif]>
Cover price is £6.95, but readers may purchase it for £5.50 post free.
<![if !supportEmptyParas]> <![endif]>
An ABC of NLP by Joseph Sinclair, published in 1998 is the revised, updated and expanded second edition of the book originally published by ASPEN in 1992 and continuing to sell regularly. Indeed, it has almost now acquired the status of a minor classic on the subject.<![if !supportEmptyParas]> <![endif]>
Not aspiring to replace any other book in the NLP library, it does, however, in a simple elegant way address many of the questions you may find yourself asking when reading those other books. <![if !supportEmptyParas]> <![endif]>
Published to be sold at £7.95, it is offered to readers at the special price of £6.50 inclusive of post and packing.
<![if !supportEmptyParas]> <![endif]>
The Chrysalid Years is a powerful account of mental illness and how its treatment in our society isolates those affected and impairs their recovery. An account of how it was wrItten and published (in 2001), appeared in Nurturing Potential Issue No. 1, available via our archives, and it is also described in detail on the ASPEN website at www.conts.com/Chrysalid.htm. It can be purchased for £9.99 post free from the publishers at the addresss below.
<![if !supportEmptyParas]> More information on these and other books published by ASPEN will be found by going to our website at www.conts.com/Books.htm and clicking on the thumbnails of the books to be seen there.
Send your orders with your address to ASPEN, 106 Holders Hill Road, London NW4 1LL. Make cheques payable to Container Marketing Ltd. We regret we cannot accept credit card payment.
We can also offer the following two books by Natalie d'Arbeloff, further details of which are to be found on her website: http://www.nataliedarbeloff.com.
AUGUSTINE'S TRUE CONFESSION by Natalie d'Arbeloff
An illustrated self-mocking journal/journey into unrequited love, jealousy and much more. Price: £12.00. Special offer: £8 post free.
THE WORD ACCOMPLISHED by A.B.Christopher. Illustrated by Natalie d'Arbeloff.
Paperback facsimile of the hand-printed limited edition, with full-colour reproductions of the original etchings. A spiritual guide-book.
Only a handful of copies left. Special offer: £10.00 post free.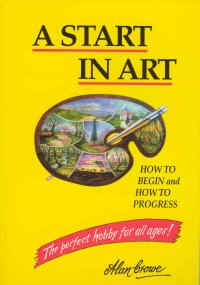 Hot off the press, reviewed in this issue of Nurturing Potential (see Book Reviews) and its author Alan Crowe is featured in the Third Age section of the current issue. The book is available at bookshops at £10.50, but may be purchased from us at the special price of £9.00 inclusive of postage and packing.
POWER2 AUDIO TAPES by Michael Mallows
The Power to Let Go of Guilt
The Power to Love Yourself
The Power to Love The Child Within
The Power to Reduce Anxiety

Side A of each 60 minute cassette a different perspective on an issue with which many people struggle.
The Power to Let Go of Guilt discusses how guilt is the legacy of unexpressed, unresolved sadness, anger and fear, and explains how we can stop blaming ourselves for making human errors.
The Power to Love Yourself puts people in touch with their essential goodness.
The Power To Love The Child Within revisits childhood decisions about being unworthy and unloveable.
The Power To Reduce Anxiety describes a way of taking responsibility for shaping the future.
Side B of each tape is a relaxing meditation.

These are all being offered at £6 each including P&P


---
To order any of these books or tapes, please send an email to aspen@conts.com